Har du lyst til å studere på MIT? Jeg óg.
I følge denne diskutable (i den mest positive forstand) grafen skårer MIT best på ROI over 30 år. Samtidig koster det flesk.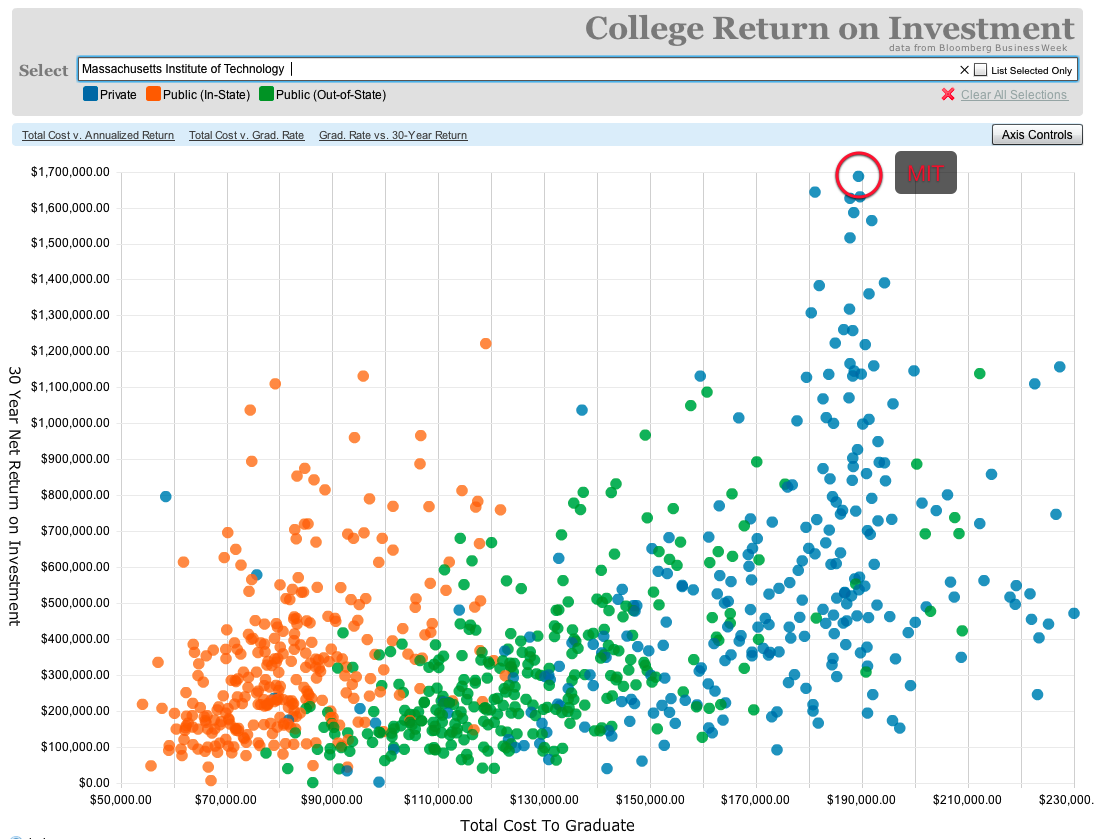 Å studere på MIT koster flesk, men betaler seg tydeligvis i lengden.
Det virkelig kule er at en del innhold fra utdanningen ved MIT er tilgjengelig på nett. Via MIT OpenCourseWare er fag som «Introduction to Computer Science and Programming» tilgjengelig for alle. Det er faktisk like kult som at bøker er gratis tilgjengelig i offentlige bibliotek. Bare bedre.
På denne nettsiden er videoer av alle forelesningene tilgjengelige. Og om du er en eplefantast eller ellers har iTunes kan du laste det samme ned via iTunesU.
Så innholdet, – kunnskapen kan tilegnes gratis. Med hjelp av MITs forelesere på video. Vitnemålet, nettverket og opplevelsen derimot; det forblir for de få.