Gratis lydbøker har vært nevnt i bloggen her tidligere, og jeg gir meg ikke. Jeg liker rett og slett lydbøker, og ser en stor glede i at bøker som eldes ut av opphavsretten gis ut som lydbøker for og av bokelskere.
Katalogen har vokst seg stor. Ikke for stor, men så stor at det er litt vrient snuse ut det beste. Det er derfor lister er gode å ha. Nettsamfunnet lager selv lister over anbefalte bøker, og her er listen sålangt for 2010.
librivox.org/2010/03/18/our-readers-favourites-old-and-new
for tidligere år finnes også lister:
wiki.librivox.org/index.php/Recommended_Listening_List
Gratis som businessmodel
Chris Anderson, redaktør i wired & forfatter av boken The long tail: Why the Future of Business Is Selling Less of More, argumenterer for hvordan gratis kan være en del av businessmodellen til moderne virksomheter. Passende nok er boken gratis og heter Free: The Future of a Radical Price. Du kan høre den på nett, eller laste den ned her.
Heldigvis trenger ikke librivox noen businessmodel, og kan levere kvalitetslitteratur gratis, så lenge for bryr seg.
Har du noen favoritt fra librivox-katalogen? Legg gjerne igjen tips i kommentarfeltet.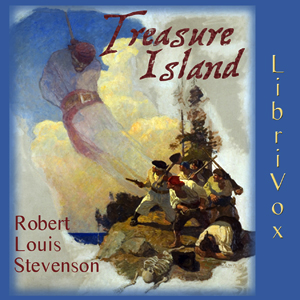 Min favoritt er fortsatt Treasure Island av Robert Louis Stevenson. Noen historier fester seg bedre enn andre.
Noen har til og med laget et cover art til verket.