Han har selvsagt rett, Brett Gaylor. Men er det et problem?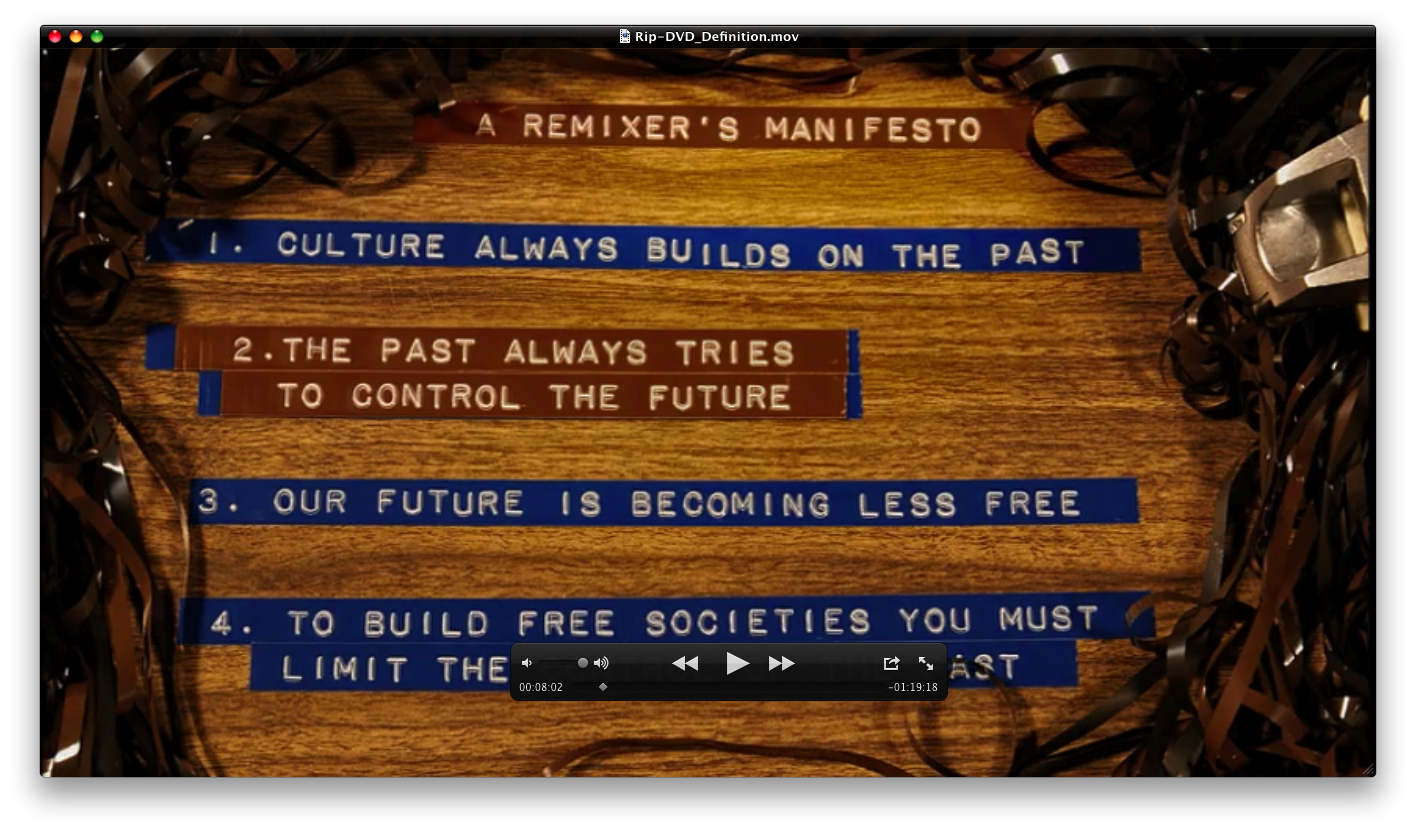 Culture Always Builds On The Past
The Past Always Tries To Control The Future
Our Future Is Becoming Less Free
To Build Free Societies You Must Limit The Control Of The Past
Ja.
Uunngåelig? -Nei.
Vil vi ha det sånn? Ikke med mindre vi selv eier en stor innholdsprodusent eller distributør.
Hva gjør vi?
Så vidt jeg kan se: ingen verdens ting.
Gjør det noe?
Les historien på ideas.4brad.com/hitler-tries-dmca-takedown
Og se filmen (Enda en Hitler-bunker-rant, denne gangen i über-meta-copyright-youtube-takedown-versjon):
Og på tross av Godwin's law (Hitler-loven), er dette morsomt og inderlig tragisk på samme tid.